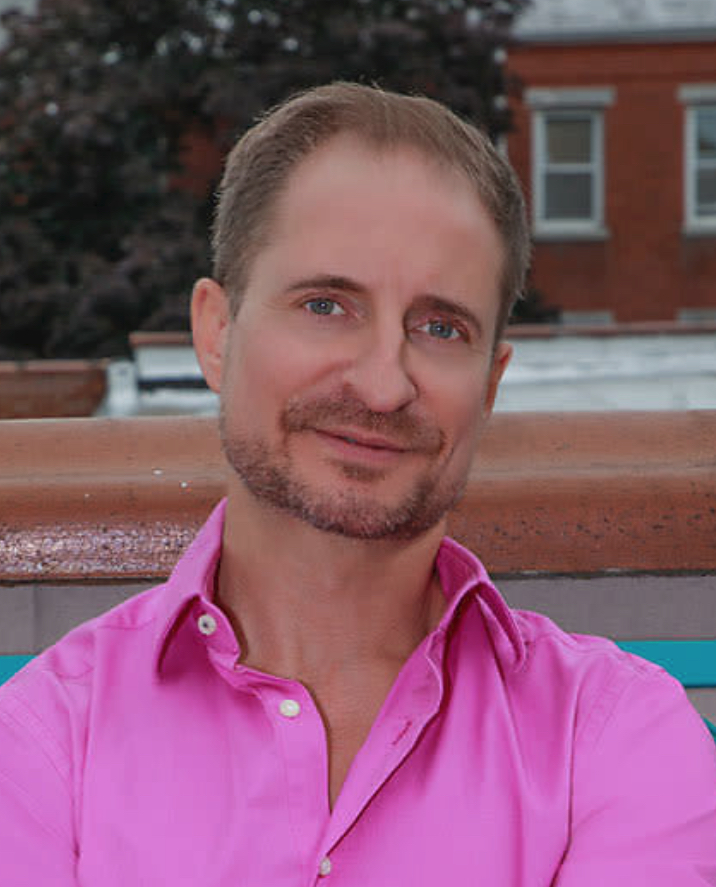 Emerging as a composer with a unique, yet quintessentially American voice, Drew Hemenger's music has been heard all over North America and Europe, as well as across the globe in Russia, Asia and Australia. Described as "potent" (Broadway World), "moving and impressive" (Chicago Classical Review) and even "Unlike anything I've heard – in a good way!" (Ned Rorem, referring to Unforgettable Hour), his music has been performed in venues ranging from Carnegie Hall and Lincoln Center to intimate churches in the Midwest. Although he now considers himself a New Yorker, Hemenger remains close to his Ohio roots.
His works have been commissioned by distinguished artists and institutions, including The AIDS Quilt Songbook @ 20 (NYC), The Auros Ensemble (Boston), Boulder Philharmonic, Chamber Music Yellow Springs (for Berlin's Vogler Quartet), Duo Con Forza (Sweden), the Goldman Memorial Band (NYC), The Jones & Maruri Cello/Guitar Duo (Spain), The Lively Arts at Indiana University of Pennsylvania, Orion Ensemble (Chicago), pianists Pascal and Ami Rogé, Rogue Valley Symphony (Oregon), Symphony New Hampshire, and the University of Texas at Austin.
An ongoing collaboration with operatic soprano Adrienne Danrich has led to a series of songs on the poetry of Langston Hughes, which have been performed many times in various settings, most notably in the concert-length project Danrich created, "An Evening in the Harlem Renaissance," commissioned by Indiana University at Pennsylvania. An upcoming recording of Hemenger's music by Danrich, with pianist Mila Henry, is expected to be released in early 2023. Other projects include an opera based on Anne Sexton's play Mercy Street, with librettist David Johnston.
Winner of Boston University's 1996 ALEA III International Composition Competition, Hemenger's residencies and fellowships include the Virginia Center for the Creative Arts, the Banff Centre, Omi International Arts Center, and the Bowdoin and Aspen Music Festivals. He has also served as Composer-in-Residence for the New York-based dance company, RamosDance.
Commercial recordings include Songs from America recorded by the Jones&Maruri Cello/Guitar Duo on EMEC Discos, an EP of Four Places in New York recorded by pianist Henry Wong-Doe on Hemenger's own label, and Her Final Show by Anthony Dean Griffey and Thomas Bagwell on GPRecords; produced in collaboration with Sing for Hope, the CD includes music from the AIDS Quilt Songbook @ 20 concert on World AIDS day 2012 at Cooper Union.
A strong believer in artists as entrepreneurs, Hemenger is also a regular speaker at prestigious educational institutions, such as the Curtis Institute of Music, Pace University, The Juilliard School, and the University of Pennsylvania, on a range of topics including artist management, individual entrepreneurship, and career development for performing artists and arts administrators.
Hemenger earned a Bachelor's degree in Trumpet Performance from Ohio Wesleyan University, after which he studied composition at The Juilliard School with Stanley Wolfe. His Master's and Doctoral degrees are from the Manhattan School of Music where he studied principally with Richard Danielpour. Other teachers and mentors include George Crumb, David Del Tredici, Sebastian Currier, and Robert Beaser.
Hemenger's music is published by Seemsa (Madrid), LK Drew Publishing, and Drew Hemenger Music. He is represented by Black Tea Music.
Fall 2022